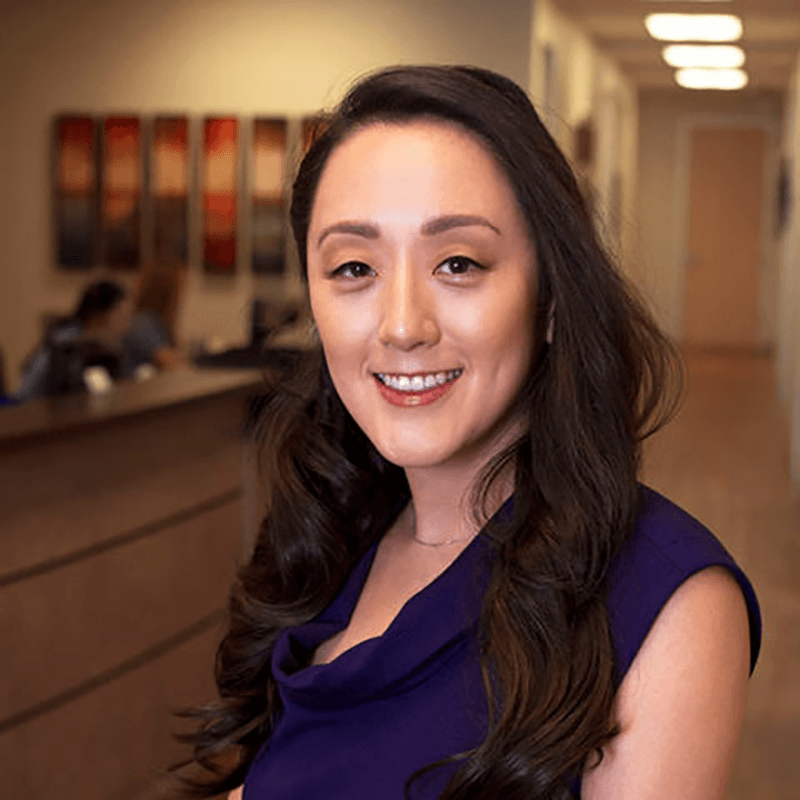 Dr. Allis Cho is an ENT doctor who provides general and advanced medical care to North Texas families. She graduated from the University of Texas at Austin and attended medical school at UT Southwestern in Dallas. She then completed her otolaryngology residency at Louisiana State University Health Sciences Center in Shreveport. Dr. Cho is a member of the American Academy of Otolaryngology-Head and Neck Surgery and the Texas Medical Association
Specialties and expertise
Dr. Cho's area of expertise is general otolaryngology with a special focus on cochlear implants and ear surgeries. She is highly trained and experienced in treating allergies and nasal problems, with a particular focus on in-office procedures to alleviate sinus disease, such as balloon sinus dilation. Other professional interests include facial plastics and treating disorders that impact the voice box (larynx).
Dr. Cho is originally from Los Angeles, CA but moved to Texas to thrive in her passion as an ENT specialist. When she is not treating patients, Dr. Cho enjoys reading, playing tennis, practicing photography, and traveling.
Reviews
"Dr. Cho took her time and listened to all my concerns. Everyone is so nice and courteous. Leslie was wonderful and patient with teaching me about getting allergy shots which I'm excited about the possibilities of having less allergy attacks."
B.T.
Facebook
"The office staff and doctors are amazing at Cross Timber's ENT! Dr. Cho is amazing! I definitely recommend them for all ENT needs!"
S.P.
Google
"If for nothing else, great friendly staff!!!!! Thank you so much for your kind words and recommendation. We are happy to hear we were able to get you taken care of. Thank you for choosing our practice."
J.T.
Facebook
"Dr. Cho is the only ear Doctor who has been able to fix not only my ear, but my hearing issues as well. If you have a difficult case, I very strongly recommend Dr. Cho."
M.M.
Google
"My overall review is an average because my review for Dr. Cho would be 5 stars however, my review for the allergist(s) is 1 star. Dr. Cho helped me enormously with my chronic sinus infection. She was knowledgeable, professional, and answered my many questions. She performed my balloon sinuplasty which had a more painful recovery then anticipated but, I no longer have facial pain so it was worth it! The experience with the 3 different allergists in the timespan of a year, was awful. Long story short, I didn't receive enough of the drops to last the amount of time they were supposed to yet I was expected to pay full price. I also personally don't feel as though the drops did anything to help my allergies."
M.J.
Google