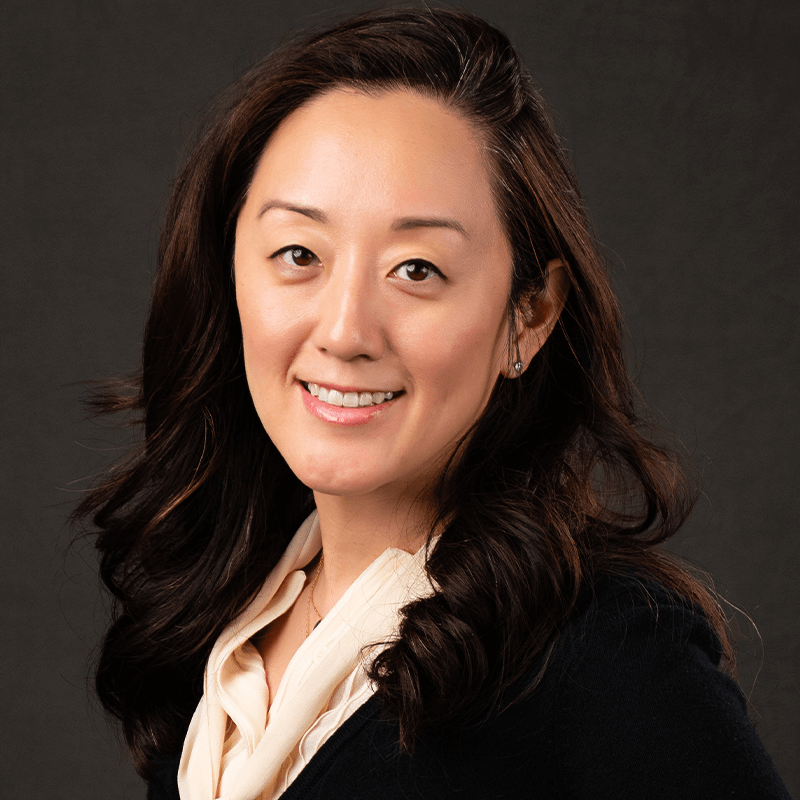 Dr. Allis Cho is an ENT doctor who provides general and advanced medical care to North Texas families. She graduated from the University of Texas at Austin and attended medical school at UT Southwestern in Dallas. She then completed her otolaryngology residency at Louisiana State University Health Sciences Center in Shreveport. Dr. Cho is a member of the American Academy of Otolaryngology-Head and Neck Surgery and the Texas Medical Association
Specialties and expertise
Dr. Cho's area of expertise is general otolaryngology with a special focus on cochlear implants and ear surgeries. She is highly trained and experienced in treating allergies and nasal problems, with a particular focus on in-office procedures to alleviate sinus disease, such as balloon sinus dilation. Other professional interests include facial plastics and treating disorders that impact the voice box (larynx).
Dr. Cho is originally from Los Angeles, CA but moved to Texas to thrive in her passion as an ENT specialist. When she is not treating patients, Dr. Cho enjoys reading, playing tennis, practicing photography, and traveling.
Reviews
"I've been coming here since I needed my tonsils removed in 2020. From start to finish Dr. Cho and her staff were top notch and listened 100% of the time. I now am being seen for allergies and had a skin test to see what bothers my allergies. Once they found that out I come in for immunotherapy regularly and will continue to do so for a few years to hopefully breath better in the long run! Everyone has always been pleasant each time I've had an encounter and timely in their responses! Plus I love the reminder system, helps a busy body like me stay accountable."
M.S.
Google
"Stephany and the team are great! Very efficient, informative, and relational. I'm glad I chose Cross Timbers and got paired up with the staff I'm working with!"
K.H.
Google
"Dr Cho is very efficient and friendly. Never a long wait and the front desk is always pleasant"
J.W.
Google
"They have been the absolute best. Thanks Dr. Cho and Marsha"
S.P.
Google
"I am BEYOND grateful to Dr. Cho and her entire team! I am an established patient so when my daughter's PCP advised she may need surgery with an ENT , I knew to bring her to Cross Timbers! Although I was nervous like any parent about my daughter having surgery, I just knew she was in great hands here. Dr. Cho was just so patient and answered all of our questions . Just made me a lot less nervous and confident . All went great and is healing well! Thank you all at Cross Timbers Arlington ! This team is amazing!"
J.O.
Google