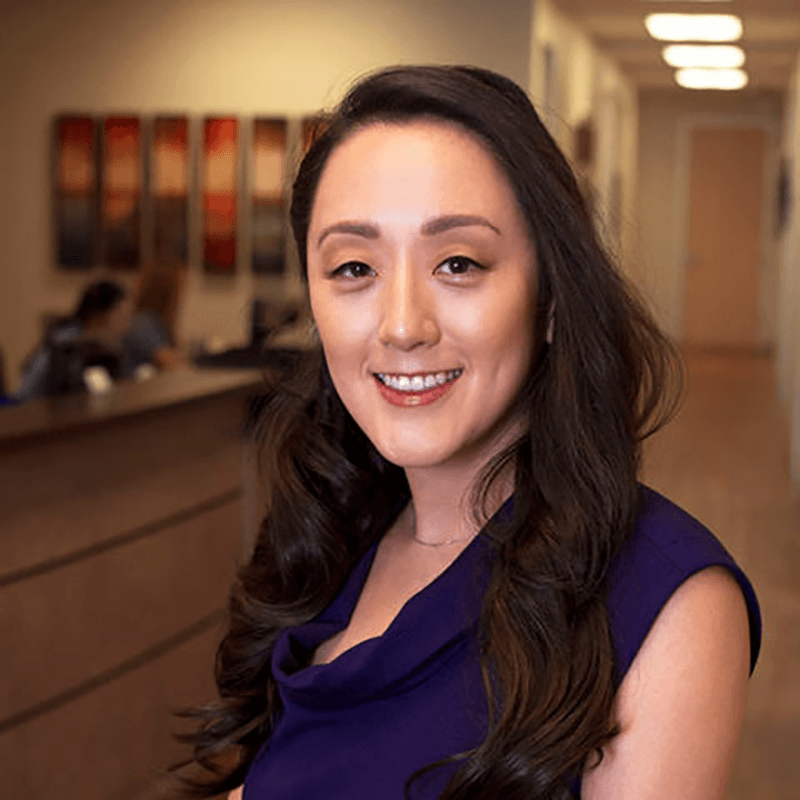 Dr. Allis Cho is an ENT doctor who provides general and advanced medical care to North Texas families. She graduated from the University of Texas at Austin and attended medical school at UT Southwestern in Dallas. She then completed her otolaryngology residency at Louisiana State University Health Sciences Center in Shreveport. Dr. Cho is a member of the American Academy of Otolaryngology-Head and Neck Surgery and the Texas Medical Association
Specialties and expertise
Dr. Cho's area of expertise is general otolaryngology with a special focus on cochlear implants and ear surgeries. She is highly trained and experienced in treating allergies and nasal problems, with a particular focus on in-office procedures to alleviate sinus disease, such as balloon sinus dilation. Other professional interests include facial plastics and treating disorders that impact the voice box (larynx).
Dr. Cho is originally from Los Angeles, CA but moved to Texas to thrive in her passion as an ENT specialist. When she is not treating patients, Dr. Cho enjoys reading, playing tennis, practicing photography, and traveling.
Reviews
"Doctor cho has been very helpful and clear, regarding my sinus problems. At first i was a little confused and felt a little rushed but my sinus has improved alot."
K.S.
Google
"Dr. Cho listened to my concerns and scheduled the next step in my treatment plan. 10/10 would recommend Dr. Cho!"
R.S.
Google
"VERY pleased with the entire staff.Dr Cho was courteous and informative,would highly recommend her to friends and family!"
F.G.
Google
"Had my tonsils removed and Dr Cho was amazing and the office was always there to answer questions and help when I needed answers. Marsha was quick and efficient and very helpful. Thank you for your help during this long and painful recovery."
J.B.
Google
"Dr Wu and the entire staff of Cross Timbers ENT are absolutely wonderful. Friendly and excellent service. Really glad I chose to come here."
D.M.
Google