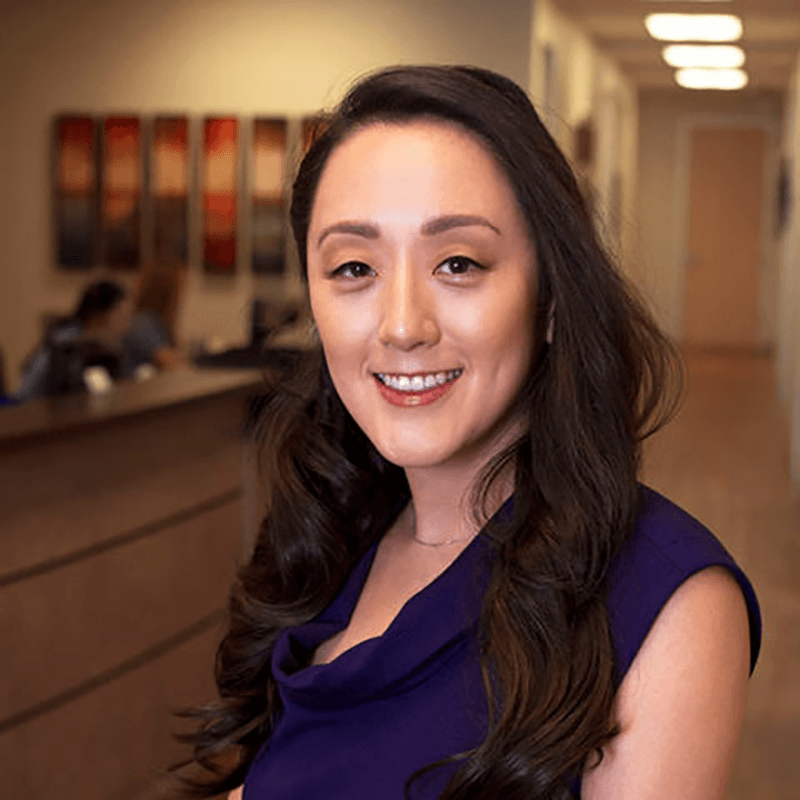 Dr. Allis Cho is an ENT doctor who provides general and advanced medical care to North Texas families. She graduated from the University of Texas at Austin and attended medical school at UT Southwestern in Dallas. She then completed her otolaryngology residency at Louisiana State University Health Sciences Center in Shreveport. Dr. Cho is a member of the American Academy of Otolaryngology-Head and Neck Surgery and the Texas Medical Association
Specialties and expertise
Dr. Cho's area of expertise is general otolaryngology with a special focus on cochlear implants and ear surgeries. She is highly trained and experienced in treating allergies and nasal problems, with a particular focus on in-office procedures to alleviate sinus disease, such as balloon sinus dilation. Other professional interests include facial plastics and treating disorders that impact the voice box (larynx).
Dr. Cho is originally from Los Angeles, CA but moved to Texas to thrive in her passion as an ENT specialist. When she is not treating patients, Dr. Cho enjoys reading, playing tennis, practicing photography, and traveling.
Reviews
"Great doctor! - Best ENT I have ever seen!"
Anonymous
Vitals
"Dr. Cho is very knowledgeable, patient and takes the time to explain everything to you. She performed my balloon rhinoplasty and I've never felt better. I can breathe again and there was no pain or discomfort after the procedure. By Felicia Johnson"
F.
Google
"Dr. Cho is excellent! I highly recommend her!"
K.M.
Google
"Dr Cho is a true professional and establishes a rapport with ease. She really cares and it shows."
D.P.
Google