What is balloon sinuplasty?
Balloon sinuplasty is a minimally invasive procedure that is used to treat a severe sinus infection or chronic sinusitis. With a sinus infection, the nasal passages become inflamed, causing them to swell and reduce in diameter. This constriction prevents mucus and bacteria from being able to drain properly from the cavity of the nose. The result leads to pain and trouble breathing. To release abnormal sinus pressure and heal an infection, balloon sinuplasty is performed. This treatment is a modern and less invasive solution compared to conventional sinus surgery. To see if this therapy is right for you, call Cross Timbers ENT in Midlothian, Mansfield, or Arlington, TX today.
What are the benefits of balloon sinuplasty?
At Cross Timbers ENT, balloon sinuplasty is an excellent option for individuals who struggle from chronic sinusitis. This minimally-invasive treatment includes benefits such as:
Trusted and reliable results
Convenience of outpatient treatment
Decreased discomfort and pain from treatment
Lowered risk of complications and troublesome side effects
Balloon Sinuplasty Reviews
"I have visited the Mansfield & Arlington office. Both have friendly staff and clean! I personally suffered with constant sinus infections. After having a balloon sinuplasty done and now taking allergy shots. I have not had any issues. :) Thank you Team!"
- C.H. /
Google /
Aug 04, 2020
"My overall review is an average because my review for Dr. Cho would be 5 stars however, my review for the allergist(s) is 1 star. Dr. Cho helped me enormously with my chronic sinus infection. She was knowledgeable, professional, and answered my many questions. She performed my balloon sinuplasty which had a more painful recovery then anticipated but, I no longer have facial pain so it was worth it! The experience with the 3 different allergists in the timespan of a year, was awful. Long story short, I didn't receive enough of the drops to last the amount of time they were supposed to yet I was expected to pay full price. I also personally don't feel as though the drops did anything to help my allergies."
- M.J. /
Google /
Dec 19, 2021
"Dr. Wu is one of the best ENT doctors. He's professional, knowledgeable, and excellent at diagnosing all things sinus related. Just had the balloon sinuplasty and I can't thank him and his nurses enough for being extra patient with me. Dr. Wu gets an A plus."
- J.X. /
Google /
Jul 16, 2022
Previous
Next
Am I A Candidate For Balloon Sinuplasty?
If you experience frequent sinus infections and other symptoms, you may be a great candidate for balloon sinuplasty in Midlothian, Mansfield, or Arlington, TX at Cross Timbers ENT. During your consultation, we will examine you, review your medical history, and listen to your concerns to ensure you're a great candidate for this procedure. Typically, the best candidates for balloon sinuplasty experience symptoms including:
Frequent or chronic sinus infections
Sinus infections occurring without allergies
Sinus infections that do not respond well to medication
Nasal congestion, facial pressure, and pain
Sinus headaches
Trouble sleeping (snoring, sleep apnea, difficulty breathing)
Chronic bad breath
Decreased ability to taste or smell
How is balloon sinuplasty performed?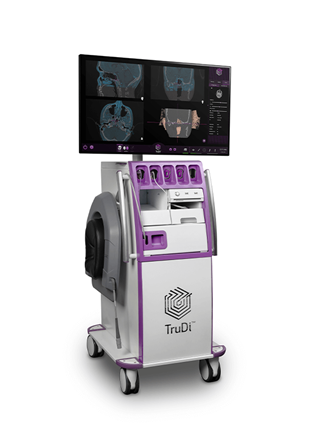 A balloon sinuplasty is considered an outpatient procedure and is performed either on-site at Cross Timbers ENT or at a local surgery center or hospital. First, local or general anesthesia will be used. Then, a very thin endoscope with a flashlight at the end will be inserted up the sinus cavity to provide a good visual of the area. Next, a flexible balloon catheter will be introduced up the nose. Once in place, the balloon will be slowly inflated to expand the sinus opening. Once complete, the catheter will be removed and you'll be free to go home.
How does the TruDi Navigation system work?
The Cross Timbers ENT team relies on cutting-edge technology to give their balloon sinuplasty patients the best possible outcomes. TruDi Navigation is part of that commitment. This system uses image-guided technology to help us locate issues, view them in intense magnification, and perform minute changes that make profound impacts for our patients. This device's imaging allows for an extremely high level of accuracy and precision for each and every procedure. Contact our Midlothian, TX office to learn more about TruDi and see if you qualify for this treatment option.
Does balloon sinuplasty hurt?
No, most patients don't feel any pain during a balloon sinuplasty procedure. Before we begin, the treatment area will be numbed with a local anesthetic to keep you comfortable. Some patients report feeling a slight sense of pressure if they feel anything at all.
Is balloon sinuplasty safe?
A study published in the International Forum of Allergy and Rhinology found that balloon sinuplasty is safe and effective for the majority of patients and can significantly improve the overall quality of life. Balloon sinuplasty was approved by the FDA in 2005, with hundreds of thousands of patients having undergone this procedure since.
Is balloon sinuplasty permanent?
Many patients don't need more than one treatment, but it will depend on your sinus health, among other factors.
How long does a balloon sinuplasty procedure take?
Most balloon sinuplasty procedures can be completed within an hour.
How long is recovery after balloon sinuplasty?
Patients can go home immediately after their procedure, with most able to return to normal activities within about 24 – 48 hours. Strenuous activity should be avoided for at least seven days.
Learn more about balloon sinuplasty
If you suffer from chronic sinus infections, consider balloon sinuplasty at Cross Timbers ENT. This is an innovative therapy that has provided nearly instant pain relief for many patients, enabling them to enjoy their day without debilitating sinus pressure. Contact our expert team in Arlington, Midlothian, or Mansfield today to book an appointment.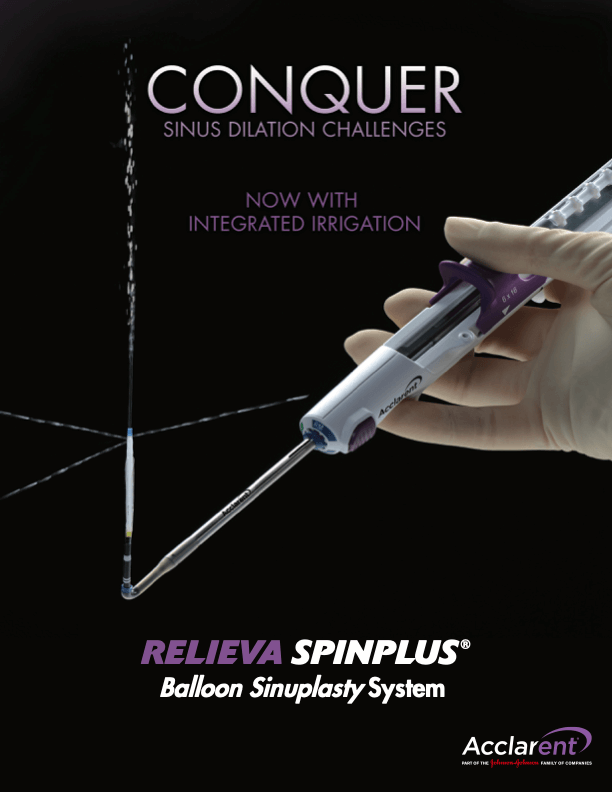 Related Procedures
Related Posts