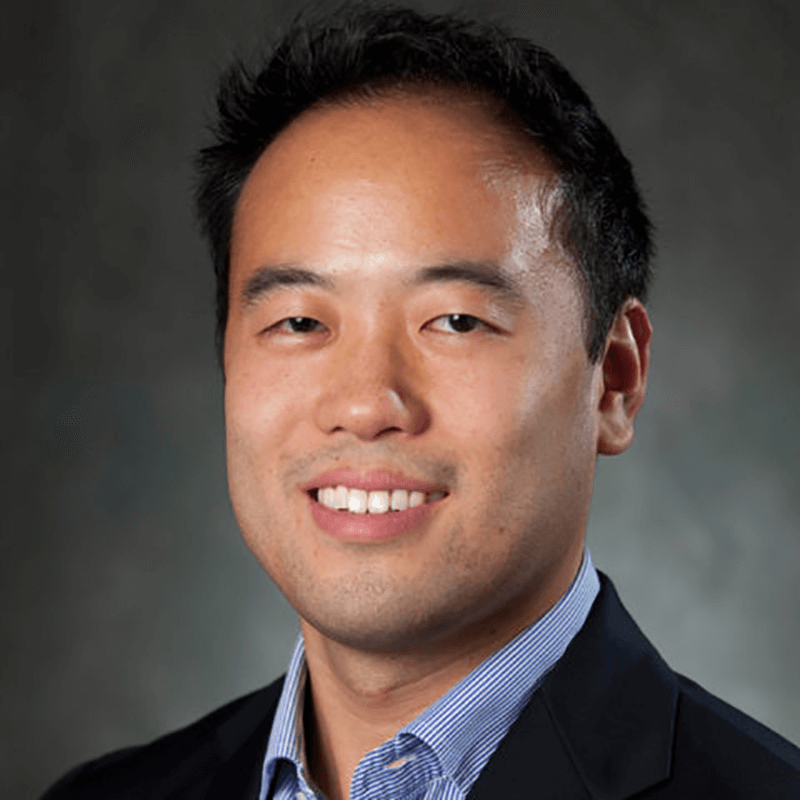 Dr. Jonathan Wu is a board-certified otolaryngologist in Dallas-Fort Worth. He graduated from the University of Texas at Austin. He received his medical degree from UT Southwestern Medical School and completed his residency in otolaryngology at West Virginia University. Dr. Wu is a member of the Tarrant County Medical Society, the Texas Medical Association, and the American Academy of Otolaryngology-Head and Neck Surgery.
Specialties and expertise
Dr. Wu treats both pediatric and adult patients. He has a special interest in all aspects of otolaryngology, including chronic ear infections, hearing loss, nasal congestion, recurring sinus infections, tonsil/throat issues, and thyroid/parathyroid disorders.
When Dr. Wu is not at the office, he enjoys spending time with his family and traveling.
Reviews
"I have a rare issues with my ear and had seen 2 other doctors that didn't know the answer to the issue. It took sometime and several visits to get to the problem since it is not one that many people have and took more than one scan to get to the problem. Plus, lab work on the fluid drainage. One thing I liked about him was he would look up Medical issues, treatments and did reach to find the answer. Once he found the problem he sent me to one of the top surgeons in the DFW area that had fixed this type of rare issue successfully. Awesome Doctor."
K.H.
Yelp
"Ear Pain Problem - My Mother is deaf in her left and has partial hearing loss in her right ear. For the past year and half her right ear been hurting her but the 2 ENT specialists she saw could not figure out the problem. They performed several tests, but the doctors just couldn't provide an answer. Dr. Jonathan Wu examined my Mother and was able to determine what the issue was and explained the reason for her pain. He was patient, extremely informative and thorough. We are so happy we scheduled an appointment with him. His staff is also very friendly. I highly recommend Dr. Wu to anyone having ear problems."
Anonymous
Vitals
"Dr. Wu was awesome!!! He saw my sweet little guy and did great with him. He listened to all my concerns and let me participate in the care of my son. He suggested a plan that I am comfortable with and I trust him! He came highly recommended by my personal PCP and my pediatrician! I will definitely use him in the future, and would recommend him to friends or family!!"
T.D.
Google
"Dr. Wu is awesome. I had a super bad sinus infection that just would not go away through conventional medicine. I requested an ENT and once I visited Dr. Wu I knew it was going to get better. On my second visit, he suggested surgery to open up my nasal passages and once that was completed I haven't had any major problems. That was the best choice for me. He dismissed me about 2.5 years later and I still went for my final visit because I truly liked going to see Dr. Wu. Caring & friendly doctor."
A.F.
Healthgrades
"Staff is kind and Dr. Wu is very knowledgeable."
J.O.
Google