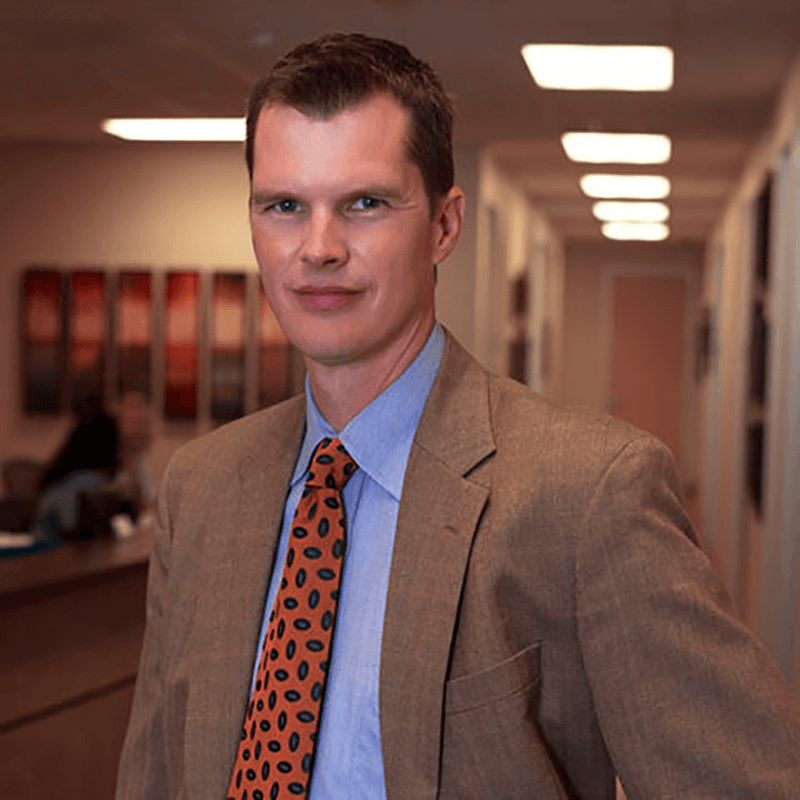 Dr. Luke Shellenberger is a board-certified physician with certifications in sleep medicine and otolaryngology. As the only ENT in Arlington, Mansfield, or Midlothian with privileges at Cook Children's Medical Center, Dr. Shellenberger specializes in identifying and treating medical conditions that impact the ear, nose, and throat. Dr. Shellenberger graduated medical school from Baylor College of Medicine and served his surgical residency at the University of Iowa.
specialties and Recognition
Dr. Shellenberger's clinical interests include the surgical treatment of sinus disease, pediatric ENT conditions, management of neck and thyroid masses and cancers, and surgical management of sleep apnea. He has undergone additional training in sleep medicine to obtain board certification in this area. He has created a blog focused on ENT education which can be viewed at DrShellenberger.com.
After graduating from Baylor University summa cum laude, Dr. Shellenberger attended medical school where he was an Alpha Omega Alpha graduate, as well as an Exceptional Graduate in Otolaryngology-Head and Neck Surgery in 2001. During his residency in 2005, he was also recognized for the Alfreda Van Wart Award for clinical resident research.
Beyond his practice in Mansfield and Arlington, Dr. Shellenberger enjoys traveling, shooting sports, and family time with his wife, Erin, and children, Lawson, Alex, Audrey, and Caroline. He is a man of Christian faith and has started a mission organization called "The Inheritance", which is currently working to provide ENT care to people in need in the country of Eswatini, Africa.
Reviews
"Dr. Shellenberger's office is very nice. Not crowded at all and completely followed the CDC protocol for the COVID-19 virus. The office staff are very nice and friendly. Mariah, Dr. Shellenberger's assistant, was impressive, thorough and made me feel very comfortable. Dr. Shellenberger was informative, thorough, and spoke to me in laymen's terms which was a major help to understand my issues. I would definitely recommend Cross Timber's ENT office, staff and doctor to anyone needing a Specialist. I left feeling very relieved and happy."
C.C.
Google
"I'm a newish patient of Dr. Shellenberger. I really like him. He is quiet and kind. He's very knowledgeable. I've had three surgeries with another doctor. Dr. S tried everything not to do another. After several months he decided he needed to. After a few weeks I'm feeling better. He's very knowledgeable and told me about ongoing information of my condition and with that decided to stay away from a problem that could heal itself. Originally we thought he may have to work on it too. "
G.
Healthgrades
"Great and friendly staff. Dr. Shellenberger cured my infection that I had for 3 yrs!!"
N.M.
Google
"Our daughter is a performing artist and Dr. Luke understands the needs and challenges of vocalists. His kind nature and thorough understanding of the relationship of ENT issues to vocal performance was just what we were looking for. He is always efficient, yet doesn't make you feel rushed. He considers conservative measures first, but has relationships with other specialists if needed. Dr. Luke is honest, enthusiastic, and knowledgable."
R.&.
Healthgrades
"The staff is very friendly and professional. Dr. Shellenberger answers all my questions and explained the diagnosis so that I'm able to understand and how he's going to proceed in treating me."
L.R.
Google